Collins: Your Partner in Beauty and barber equipment
Collins has a proud legacy of supporting beauty industry professionals, and our mission remains clear: to equip and support beauty industry professionals for success through stylish and reliable furnishings. Since the Swann family took ownership of the business in 1983 with just two employees and a handful of customers, Collins has grown to become the largest domestic manufacturer of beauty and barber furniture and equipment. Steeped in heritage, every piece of Collins equipment is proudly handcrafted in Tennessee by a multi-generational workforce of skilled craftsmen and women under the leadership of the second generation of the Swann family.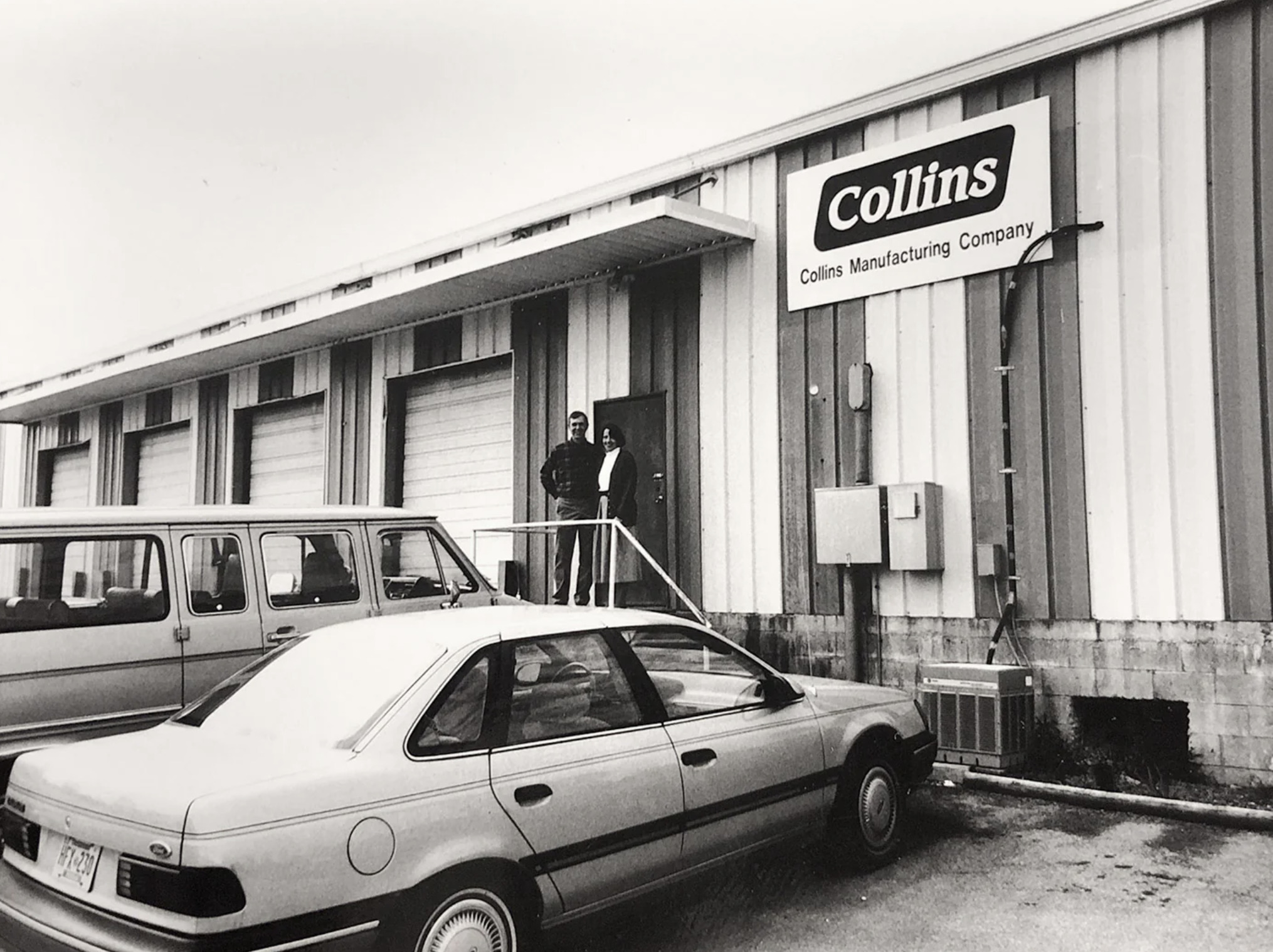 A Tradition of Excellence and Service
At Collins, we believe in the power of quality, style and dedicated service. Our commitment to the beauty industry goes beyond manufacturing equipment; it's about supporting you on your journey to success. Our roots run deep, with every piece of Collins equipment designed and manufactured with a perfect blend of ergonomics, function and style. We understand that beauty professionals require high-quality, yet affordable, equipment for their daily work. That's why Collins equipment not only meets the highest standards of quality but also exudes style, enhancing the salon or barbershop's aesthetic while ensuring the comfort and functionality that professionals need.

We understand that opening and running a salon, spa, or barbershop involves unique challenges. At Collins, your success is our success, and we are here to support you every step of the way. We're not just a manufacturer; we're a dedicated partner in your journey.
"We have relied on Collins Manufacturing for all equipment, cabinetry and custom piece work for 20 years within our group of Salons and Cosmetology School. Working with them has been a true pleasure, their level of care and concern for every detail is apparent in each project, be it a small remodel to a full build out. The Swann family has always provided the utmost care with their amazing team, and we look forward to many more years and projects together with them."
— Janet West, President of Salon Jaylee
Supporting the beauty industry. supporting your journey. supporting your success.
At Collins, we are not just a provider of equipment; we are your steadfatner in the beauty and barber industry. Our commitment to quality, style and customer satisfaction is unwavering. Together, we'll create a future filled with success and style. Choose Collins as your trusted business partner, and let us support your journey to success in the beauty industry.