Collins Featured in Hands-On Beauty Industry Center at Junior Achievement in South Florida
Collins, a leading manufacturer of salon and barber equipment, is excited to be featured in the first-ever It's a 10 Salon by It's a 10 Haircare at the Junior Achievement (JA) BizTown in South Florida. The salon proudly showcases Collins' salon and barber chairs, along with cabinets and other equipment, as part of the one-of-a-kind immersive beauty industry center.

JA BizTown provides over 70,000 youth with hands-on career exploration each year. Students operate simulated businesses to learn skills like financial literacy, voting, customer service and more.  

The new It's a 10 Salon beauty industry center is part of JA BizTown's simulated economy. It provides interactive industry experience through styling stations, a manicure table, makeup counter, and other beauty industry features. QR codes allow students and teachers to instantly connect with specific career information.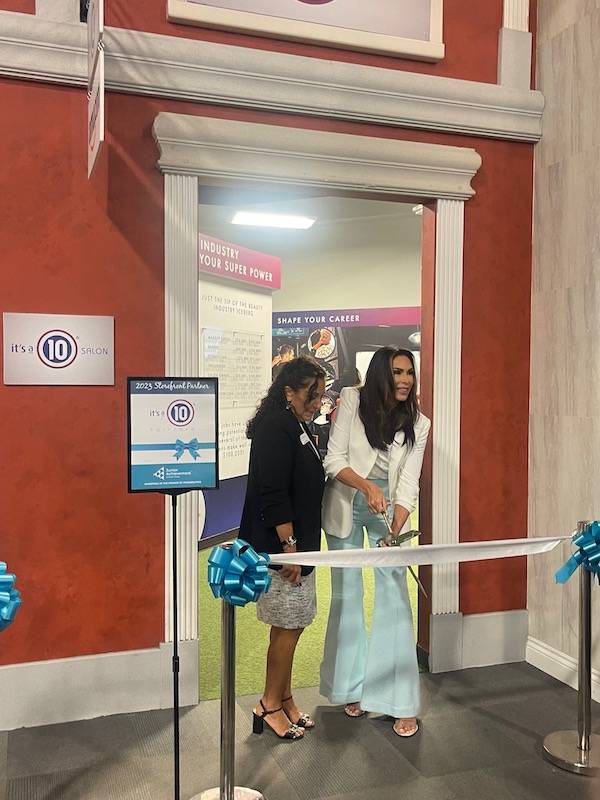 I have been a hairdresser for 38 years and still hold licenses in two states. I have manufactured hair care for 23 years. I thought a hands-on educational beauty center would inspire some children to enter the beauty industry. Especially once they truly understood the vastness of it.
- Caroyln Aronson, Founder and CEO of It's a 10 Haircare
Collins furnishings that can be found in the salon are high-quality chairs, cabinets and necessities that bring the space to life. The company shares Aronson's passion for guiding youth into beauty careers.

"We aim to equip beauty professionals with reliable, high-quality tools that enable success," said Ben Swann, CEO of Collins. "Cultivating future talent is so important, we're thrilled to be a part of this impactful program."

Since opening, the It's a 10 Salon has quickly become a student and teacher favorite room. Collins looks forward to seeing youth nationwide thrive in beauty careers. Hands-on learning sparks passion and opens doors for the pros of tomorrow.