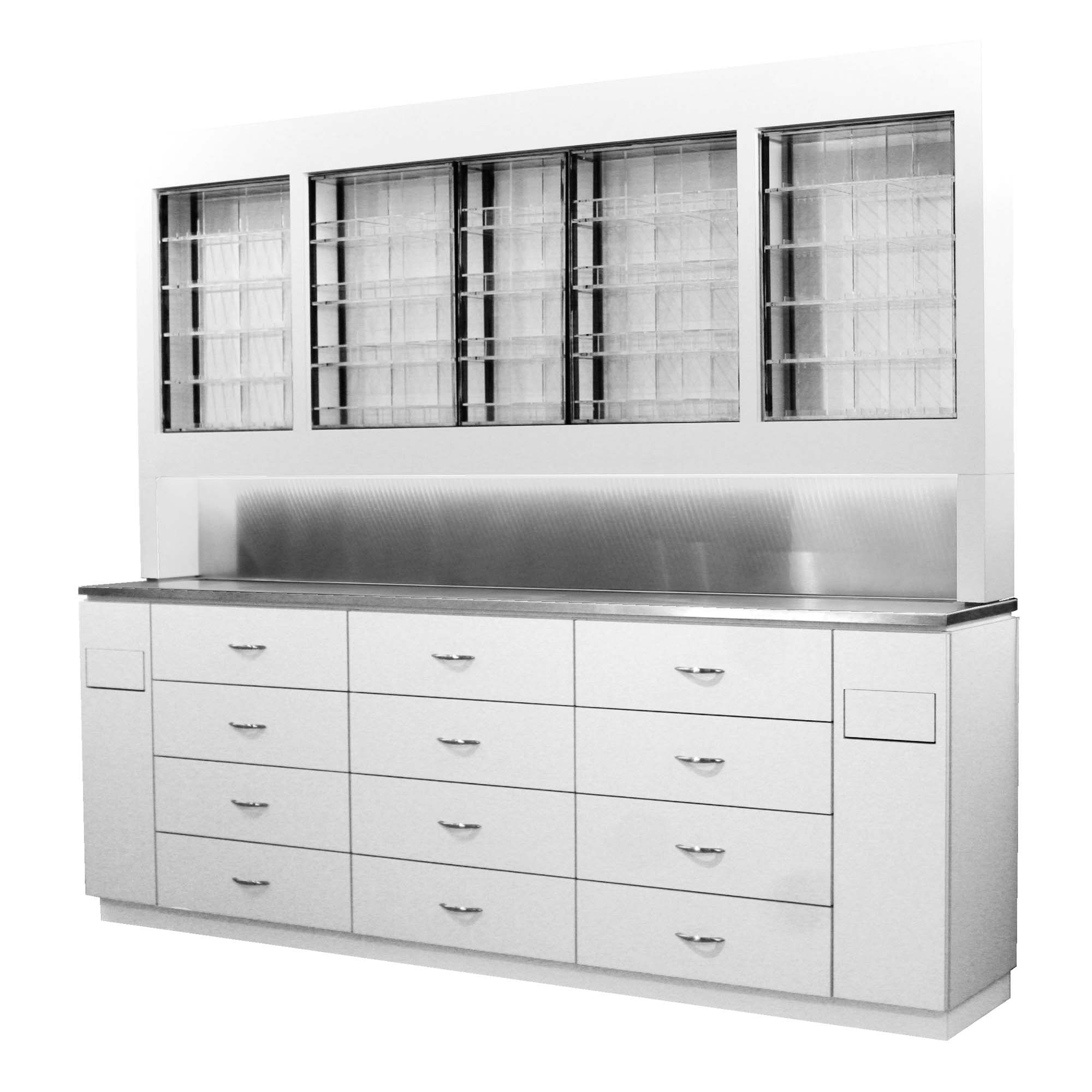 Custom Colour Pro Color Center
Model:
110649
Colour Pro Color Center w/ light-rail and LED lights.
Features acrylic cubbies for color organization and easy-access, stainless steel work-surface, laminated backsplash, twelve large heavy-duty drawers w/ ball-bearing drawer slides, two trash-dispensers with flip-doors.
Measures 96"W x 24"D x 90"H.
Inquire about addition of stainless steel sink, custom sizes & features.
This product was designed and manufactured for a custom order. If you're intersted in purchasing this product or a varation of it, please contact us below and reference
#110649
.