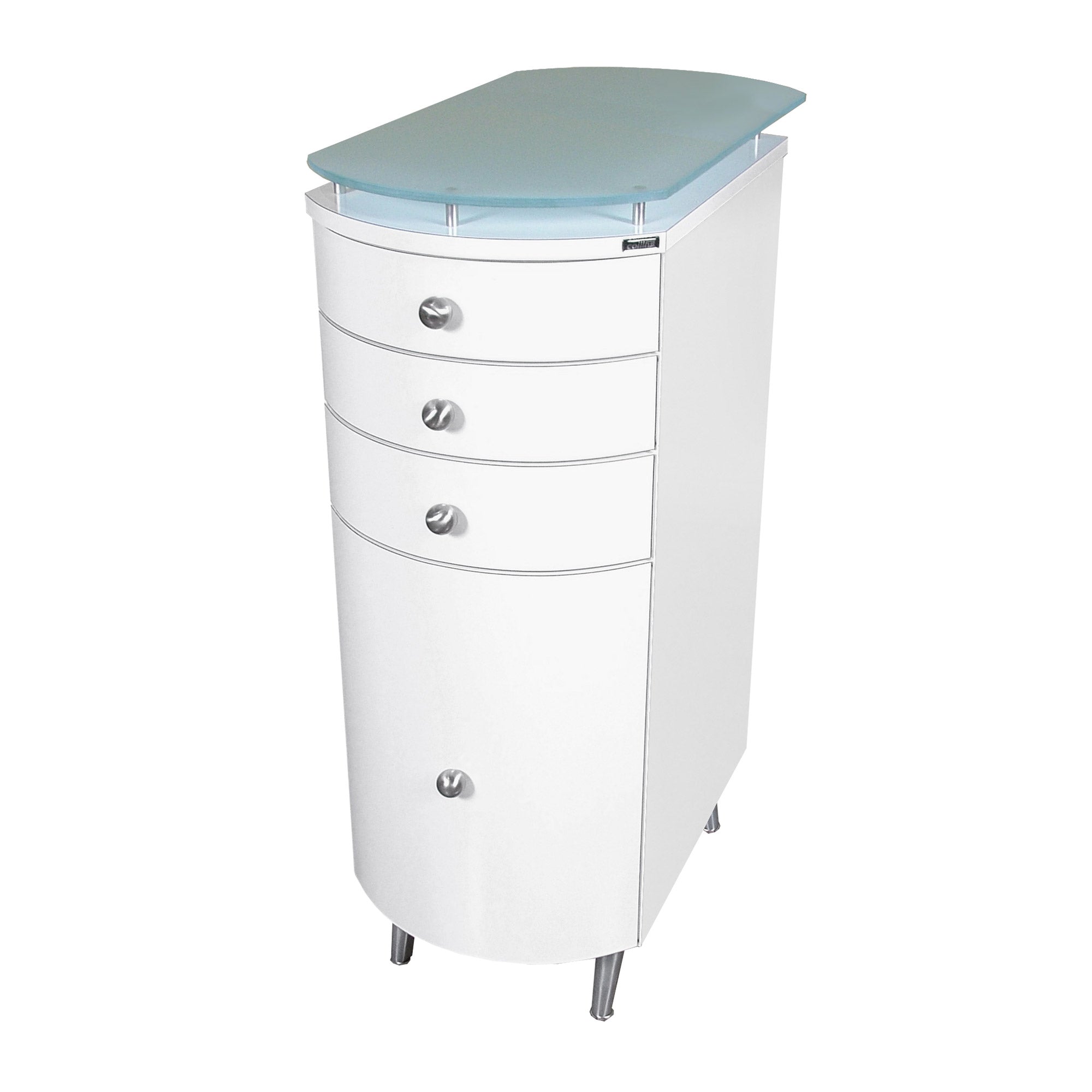 Cambridge Custom Vanity
Model:
902-15
Cambridge Custom Styling Vanity w/ three upper drawers, large tool drawer, power strip, cast-aluminum legs, and elevated frosted-glass work-surface.
Measures 15"W x 20"D x 43"H.
This product was designed and manufactured for a custom order. If you're intersted in purchasing this product or a varation of it, please contact us below and reference
#902-15
.