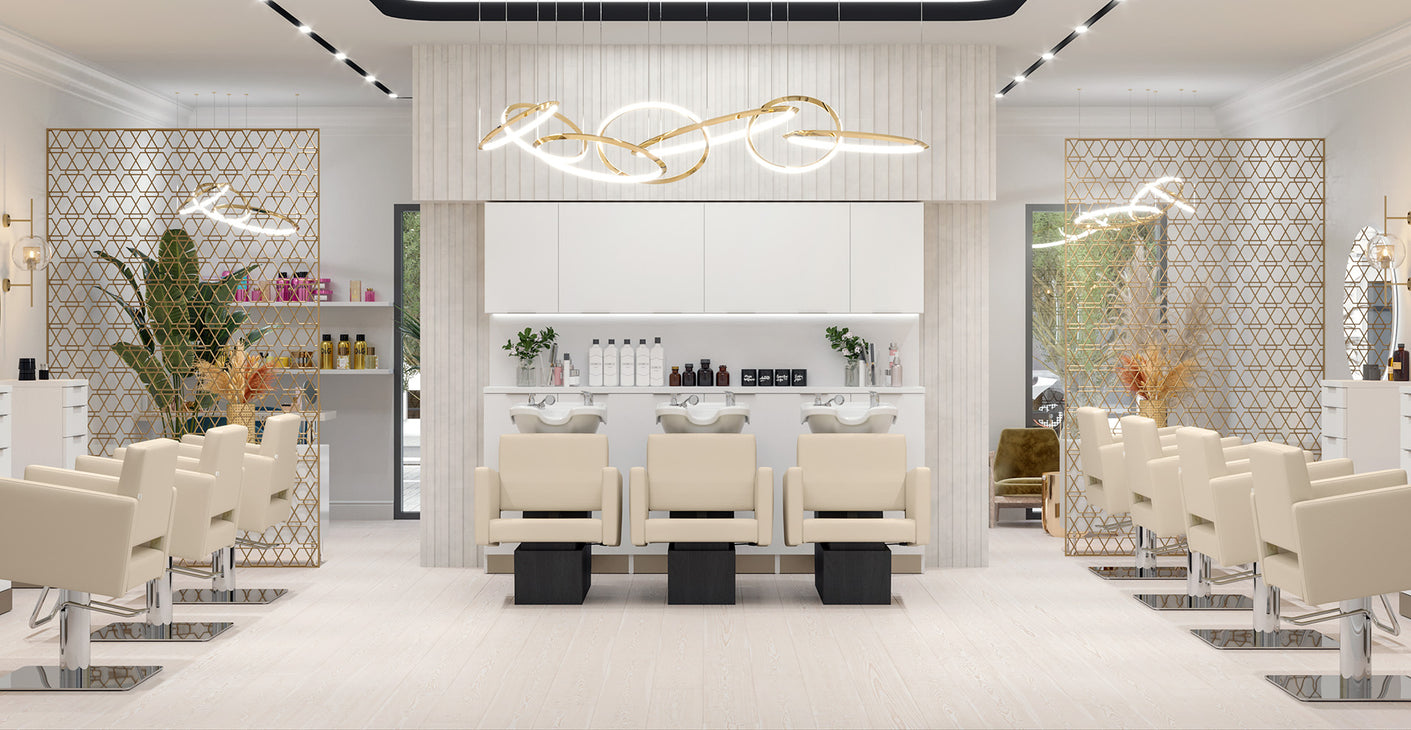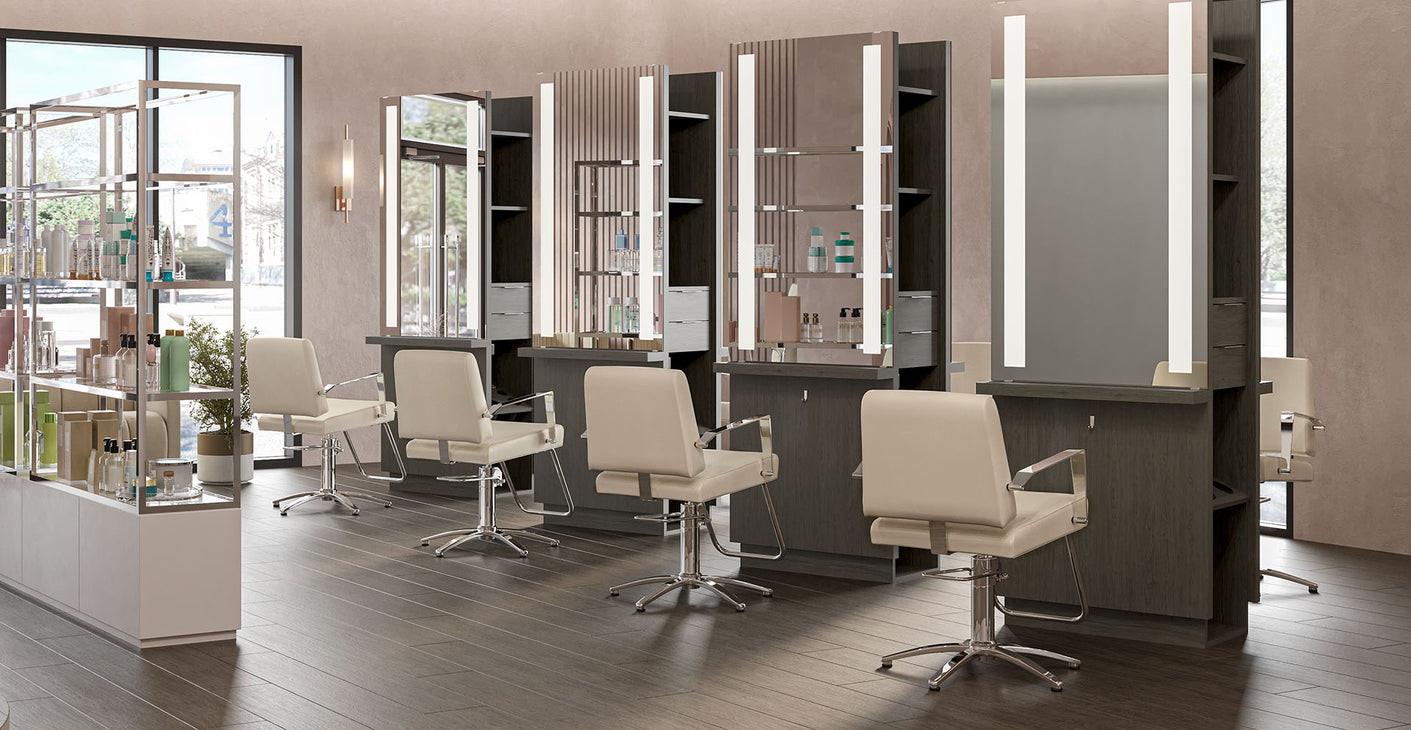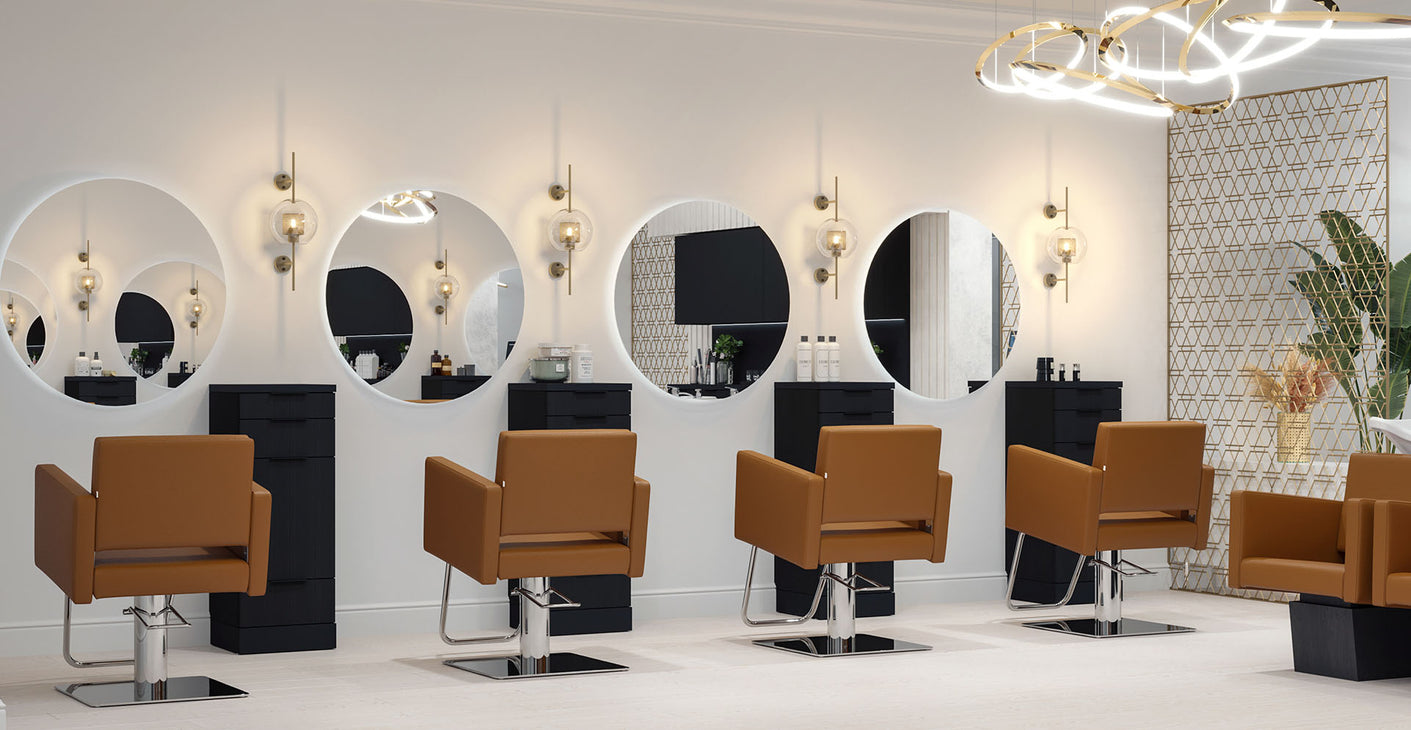 Collins' ESSENTIALS Quick Salon Equipment product line has been designed to provide salon and 
barbershop owners the ESSENTIAL furniture and equipment they need to open their own business - both quickly and 
affordably. Quality, function, and style have not been ignored during the design process - with each piece providing all of the features needed to help you and your employees provide professional services and create a noteworthy experience for your clients. With a minimum of a 5-year warranty on salon chair hydraulic bases and HPL clad 1 ¼" countertops on all of the cabinetry, the Essentials equipment line is built to last.
In an effort to reduce cost and delivery time, Essentials color selections have been 
simplified to three popular upholstery colors and
6 neutral cabinetry color choices. For an 
upcharge, these items can be made in 
hundreds of other color options. If you can't find a product to fit your specific needs in our 
Essentials product line, Collins is certain to have something for you in our other offerings - or you can have one of our designers create a custom piece just for you! With direct-to-salon sales 
representatives located around the country, a fully functioning e-commerce website, and many traditional brick-and-mortar and web-based beauty dealers, you can buy Collins through many different channels.